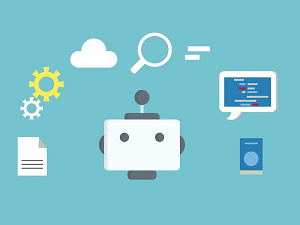 The folks of Microsoft have been busy quietly making improvements to their venerable MS Office Suite.
Recently Excel got some intriguing updates that expanded the number of data types cells could accept. That is with a bit of programmatic help of course. At this year's Ignite IT conference Microsoft announced some exciting new tools and capabilities coming to the suite as a whole.
At the center of all of it is what the company describes as a "natively integrated AI experience" that spans the whole of Microsoft 365's architecture.
Currently there is a nominal amount of AI incorporated into Microsoft 365. For instance spelling and grammar corrections and word recommendations.
This is the merest tip of the iceberg. What's coming has been dubbed "Context IQ."
Here's what it does:
In the editor Context IQ will provide predictive assistance. When you're using the editor you may get a prompt to consider certain documents when attaching or sharing files with colleagues. That is if the AI determines that these would add value based on the other files you're sending or sharing.
In a similar vein if you tag someone using the "@" symbol Context IQ will recommend others you may want to tag as well. When you schedule a meeting in Calendar Context IQ will help you auto-complete the meeting subject and recommend the best times for hosting the meeting. It does this by using your participant list and their scheduled availability (assuming that data is also in Calendar).
All of this is designed to help you get more done more quickly and efficiently and that's amazing.
You may have already seen some Context IQ elements as the company has taken a phased approach to its implementation. If you haven't you certainly will see it in action soon. Kudos to Microsoft for incorporating such high value changes.