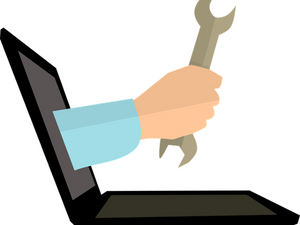 SAP, a leading business software company, recently released fixes for 19 bugs in its products.
Hackers could delete files, add code, or access sensitive data through some of these flaws. Four flaws have high severity, while 10 have a medium severity rating.
Understanding the SAP Vulnerabilities
SAP products that received security fixes include:
SAP NetWeaver AS for Java
SAP NetWeaver AP for ABAP
SAP NetWeaver Application Server for ABAP
SAP Business Objects Business Intelligence Platform
SAP's Dominance in the Market
SAP is the world's largest enterprise resource planning (ERP) company. It has over 400,000 customers and a market share of 24%.
Nine of 10 Forbes Global 2000 companies use SAP solutions. They are widely used for customer relationship management (CRM) and supply chain management (SCM).
Even though many people use SAP products, security breaches are rare. However, these security holes are a huge potential threat to companies.
Recent SAP-Related Incidents
Last year, the US Cybersecurity and Infrastructure Security Agency (CISA) warned about SAP vulnerabilities.
CISA advised administrators to patch SAP business apps'; critical security flaws to prevent data theft.
Also, in April 2021, hackers used fixed flaws in SAP systems to get into corporate and
government networks.
These networks didn't have updated SAP systems. As a result, hackers could get into their networks and steal data.
What You Can Do As a Business Owner
To protect your business from potential threats, make sure to update your SAP systems as soon as possible.
You can follow these tips to safeguard your company:
1. Regularly check for updates and apply security patches as soon as they become available.
2. Monitor security advisories from SAP and CISA for the latest information on
vulnerabilities.
3. Conduct regular security audits to determine where your IT infrastructure might be weak.
4. Train your staff to recognize and report potential security risks.
5. Use multi-factor authentication to make user accounts safer.
6. To handle security breaches and cyberattacks, quickly create and maintain an incident
response plan.
If you quickly address software bugs and consistently reinforce your security, you can reduce the risks of cyberattacks and make your business safer. Steps to secure sensitive data will also help you build customer trust.
Even though cyber threats evolve, you can protect your company and your customers and
partners by actively fixing holes and following industry best practices.